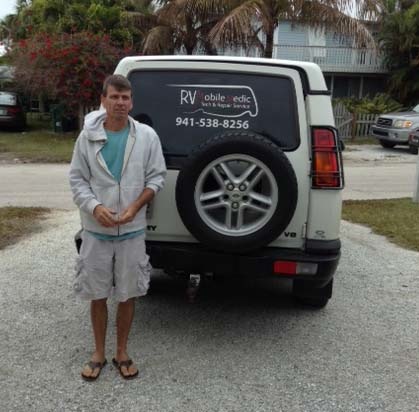 Thank you for visiting my website. For repair service you can trust at a price you can afford, call me, Jeff Kirkwood. As owner/technician, I am the smiling face that will show up to help you. I'm a proud graduate of RVSA Academy, and I'm also a RVDA-RVIA Master Certified RV Service Technician.
Call or text me at (941) 538-8256 or email me at Jeff@rvmobilemedic.com.
I guarantee that by the time the work is completed, you will be completely satisfied.